| | |
| --- | --- |
| Site: | Hemel Hempstead Station |
| Contractor: | Reactive Integrated Services |
| Type of works: | Asbestos removal |
| Programme: | 1.5 weeks |
| Value: | £35,000 |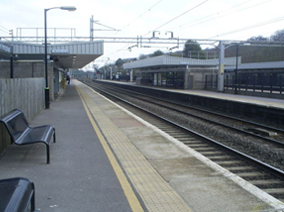 Description of Works:
Following a request from our longstanding client, we were tasked with the removal of over 300m2 of asbestos corrugated sheeting from the front, central and rear elevations of the main station office.
Due to the busy nature of the station, these works had to be carried out on a fully operating transport hub, so planning, awareness to the public & logistics were vital in the execution of these works.
Due to the variations in each unit, the location of the asbestos in each and the logistical implications inherent in removals of this type, each phase was meticulously planned.
From the initial set up through to the removals through to the reinstatement, each was preceded by a pre-start meeting to ensure all involved understood the next step in the process.