Construction line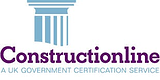 Reactive Integrated Services is registered and certified by Constructionline, the UK's register of pre-qualified and national construction related contractors and consultants. Constructionline is operated and endorsed by the department for business, enterprise and regulation reform (formerly the department for trade and industry).
ARCA
The Asbestos Removal Contractors Association (ARCA) is the UK's leading asbestos removal association, representing the interests of asbestos removal contractors and associated asbestos businesses.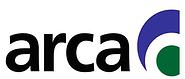 Members of asbestos removal companies participate in the Asbestos Removal Contractors Association Site Audit Accreditation Scheme to ensure they are working to the highest standards in the asbestos removal industry.
The Asbestos Removal Contractors Association is the first port of call for anyone seeking an asbestos removal contractor to safely remove asbestos. The Association has over 300 members and are the UK's leading provider of asbestos removal training courses.
EXOR

EXOR S.p.a. is one of Europe's leading investment companies and is controlled by the Agnelli Family. With a NAV (Net Asset Value) of over Euros 8.5 billion, EXOR sums up an entrepreneurial story based on more than a century of investments.
EXOR makes long-term investments focused on global companies in diversified sectors, mainly in Europe and the United States.
CHAS

CHAS is established as the market leader for health and safety pre-qualification in the UK. It is available to suppliers (those who provide goods and services) and to organisations (buyers) looking for suitably competent suppliers.
Environment Agency

The Environment Agency was established to protect and improve the environment and to contribute to sustainable development.
They work to create better places for people and wildlife. They do this by implementing the policies of UK government departments.
UVDB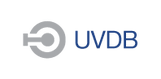 Achilles UVDB is the community for the UK utilities industry. It enables the utilities sector to use Achilles' proven supplier pre-qualification system to manage risk within the supply chain and comply with EU regulations. Launched in 1996, Achilles UVDB is the largest Achilles community that is also used by the airports and ports sector. Achilles UVDB is managed by a Steering Group comprising of utility buyers to drive industry best practice.
Link-Up
With over 11,000 searches conducted by buyers on average each month, Achilles Link-up provides a fair, open and transparent means of selecting suppliers for potential tender opportunities.  Achilles Link-up helps transport companies manage risk within their supply chain and comply with EU Procurement Legislation and other standards and legislation.